"Aye, The Celestial Goddess of the Woodshed has posted the decree of the land,
#perkinscoiesucks!"
Have you ever wondered why
Perkins Coie Sucks
?
Well, wonder no more!
Click here to get the latest updates as to why
#perkinscoiesucks
<===here.
I have decided to create a one-stop-shop to fulfill all your curiosities as to why
Perkins Coie Sucks.
Almost everything that you every wanted to know, where you will find no place else in the universe, to learn the reasons as to why
Perkins Coie Sucks
, from the original source.
There is even a convenient hashtag just for you, to use when you share with your family, friends, and those pesky trolls.
So, show some love and share this page, share a link, or simply share your ideas as to why
#perkinscoiesucks.
Stay tuned and I shall tell you everything, and more, as to why
#perkinscoiesucks.
#perkinscoiesucks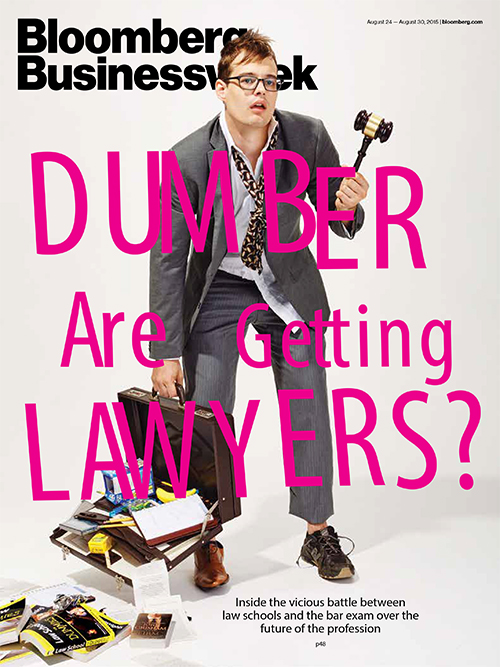 The Law Firm of Perkins Coie & Other Legal Geniuses


for

Clinton Foundation,




Detroit Land Bank Authority



So, they huddled together, and decided
===>
to create the Detroit Land Bank Authority
===>
to steal property from the people
===>
to steal property taxes
===>
to steal the federal funding assistance to help the people whose home they stole in elaborate mortgage - quitclaim schemes
===>
to steal Hardest Hit Funds
===>
to steal Title I funding for schools
===>
to steal federal, state & local elections
===>
to steal campaign funding of the DNC behind the back of my Sweetie
===>
to take over the entire State of Michigan in its Emergency Manager Laws
===>
to pillage the City of Detroit in bankruptcy
===>
to sell social impact bonds
===>
to foreign, unregistered agents
===>
to invest in nuclear research technology.
Then, the Legal Geniuses wanted to go to another major city and do the same thing they did to Detroit, all over again because they have been doing this all over the world, even to Russia.
But alas, they were mean to my Sweetie.
And
Perkins Coies sucks.
So, what had happened was...
Stay tuned.
JUDICIARY: House Judiciary Committee Democrats Analysis of the Nunes Memo
Perkins Coie And The Emerging Industry Of Medicaid Fraud In Child Welfare, Trafficking Tiny Humans & Databases
Behold, Perkins Coie Is Privatizing The Justice System Using MSU
Perkins Coie's SEC Money Laundering Trust Fund Emolument Fraud Scheme
White House Unclassifes Unredacted FISA Memo Looks Like A CPS Removal Order
Before There Is A Memo, There Is The FISC Report
BREAKING: PODESTA LIES TO SENATE ABOUT FUSION GPS PAYMENTS FROM CLINTON LAW FIRM #perkinscoiesucks
Who is John P Carlin and where did he go? - Perkins Coie
Senate Judiciary Chairmen Grassley, Graham; Ranking Members Feinstein, Whitehouse Ask John Podesta &
DNC Tom Perez: "Why Does Perkins Coie Suck?"
Day 100.2 Baiting Team Trump With DNC Email and Hillary Email
"Who Is Bill"? Senate Judiciary Request For FBI Strzok Texts On Clinton Investigation
Detroit And Beyond: The DOJ OIG Horowitz Report, Surveillance & Secret Societies
FBI Strzok & Page Did Not Get The Detroit Text Message
SIGTARP Is Still Investigating Flint & Detroit Blight Demolition Programs
Day 95.1 Did the Awan Retrieve the Fusion GPS Drives? Insurance Policy?
FTC Jumps Into The Detroit Land Bank Authority Mortgage Fraud Foreclosure Takedown Game
Public Service Has An Ethics Committee Obligation To Clean Up The Messes It Makes
On Glenn Simpson Fusion GPS Testimony: Clinton Foundation, Perkins Coie & Detroit Land Bank Authority
Congressional Transcripts of Glenn Simpson Fusion GPS Interview & More Evidence Perkins Coie Sucks
Some Of My Public Notes On #FusionCollusion - Detroit Backstory
Day 83.2 Who Are the Trump Tower Russian Operatives?
DOJ Should Do Onto Perkins Coie As They Have Done Onto Och-Ziff
#perkinscoiesucks
When Telling A Lie Gets Someone Killed: Transcript Of Glenn Simpson Fusion GPS Senate Judiciary Interview
Did CPS & FBI Rig The 2016 Election?
BREAKING NEWS: Perkins Coie & Detroit Land Bank Authority Still Suck
What Do Fusion GPS, Perkins Coie, Russia, FBI And Child Welfare Have In Common?
Day 78.2 Did CIA Fund Fusion GPS? - Perkins Coie Sucks Even More Update
Day 78.1 GOP Senator Refer Steele For Perjury - Espionage?
Phase Two: Fusion GPS Bank Records Subpoenaed
Phase One: FBI Investigates Clinton Foundation
Lisa Bloom In U.S. Government: Is It A Bribe Or A Legal Fee?
Day 68.3. Obama Did Not Read the Pee Pee Dossier on June 24th, 2016
Day 68.2 Brennan Witholds Pee Pee FISA From Obama? Just Describes Verbally?
CONYERS Sexual Harassment Documents Plagiarized
Lisa Bloom Sucks, Badly
Quick Question To FEC: "Why Is John Conyers Registered As Campaign Website Administrator?"
Day 47.4. Judge Contreras on FISA Court Admonishes NSA April26th, 2017
Day 47.3. The McCabe Dossier
Day 45.3 Does Fusion GPS Have a Modus Operandi?
Day 43.1 Andy McCabe's House in Chappaqua - Really?
Day 42.6. Flynn Changes Plea in Last 24 Hours
Day 41.4. Barrasso and Uranium One, Plot Thickens
CONYERS Retired, Resigned Or Is It A Federal Investigation?: Michael Gilmore Wants A Special Election
And Another Former Staffer Accuses Conyers
Former Conyers Staffers Come To The Defense
I Know What You Did Last Summer, Nancy Pelosi
John Schindler Former NSA Counterintelligence Officer Says Conyers Is A Russian Spy
Day 38.2. Podesta Group - Mercury - Manafort - EB Real Estate Partnerships?
Lisa Bloom To Represent Cynthia Martin In Conyers Sexual Harassment Allegations
The Tale Of The Detroit Legal Geniuses: Clinton Foundation, Perkins Coie & Detroit Land Bank Authority
CONYERS Steps Down As Ethics Investigation Begins
There Goes That Perkins Coie Again
CONYERS Attorney Arnold Reed States There Is No Resignation
U.S. Representatives Kathleen Rice & Mike Quigley Call On Conyers To Resign
U.S. Representative Gregory Meeks Calls For Conyers To Step Down From Judiciary
Voting is beautiful, be beautiful ~ vote.©