I truly hope you take great pride in knowing I did this in one breath, and did not pass out in constructing my response to TARP 2.0, by which these people taunt me, calling it Families First Coronavirus Recovery Act.
The ukrainians did not waste any time setting up their fraud schemes, oops, I mean lending. See, those loans to the bank from the Treasury are going to be forgiven, but the loans from the bank to the small businesses will not, so they can foreclose on them after the businesses do renovation, new stock, new marketing campaigns, you know, turnkey shops, so they can turn around and sell them to other foreign corporations through fake ass LLCs, so they can take out small business loans, where the federal government will forgive the loans to the bank, but the bank will not forgive for the small business, then foreclose on them, wiping out the debt, so they can sell it to another fake ass LLC...... and the cycle becomes eternal because they will go through the Detroit Land Bank Authority by and through the Archdiocese of Detroit, to run the money through lots of trafficking tiny human NGOs like Catholic Charities, and other foster care and adoption agencies, who are the ones who will be buying up these foreclosed small businesses with their fake ass LLCs to fund political campaigns, to pass more asset forfeiture laws, so they can come up with more fake ass LLCs to .....
[breathe.....breathe....breathe...]
These people taunt me.
These people think they are funny.
This is JonesDay & Perkins Coie Sucks in full spectacle.
This is TARP 2.0 and they went full force in letting the world know that they are claiming their foreign corporate Parental Rights.
This is gerrymandering on steroids and you know what that is...
stealin' the children, land & vote.
This is what happens when you get a federal emergency manager.
Emperor Pence is just an magnus of Kevyn Orr.
Listen to him tell you exactly what he was planning to do to the nation, starting @12:15
Emperor Pence campaigning at the Detroit Economic Club on his path to claim the crown as Emergency Manager to launch TARP 2.0.
Hey, they got away with TARP, so why not do it again.
This is about Parental Rights.
Where is
Tony Perkins
?
#maytheheavensfall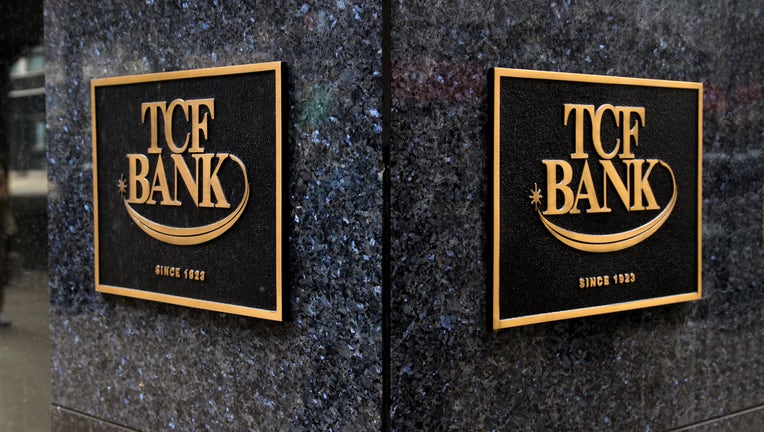 WAYNE COUNTY, Mich. (FOX 2) - Wayne County and TCF have partnered to quickly provide thousands of dollars to small businesses in the county who now find themselves struggling amid the Covid-19 pandemic.
The $10 million partnership is targeted to help small businesses in low income census tracts that have been hardest hit. Loans up to $50,000 with interest rates between 0 - 2% will be made to eligible to Wayne County businesses in need.
The Wayne County program is designed to help these small businesses get immediate financial help during the pandemic.
While recent federal government programs have thankfully been enacted to help small businesses, Wayne County and TCF realized such funds may not be dispersed quick enough to provide needed relief and ensure small businesses are able to pay wages, rent, utilities and stay operational.
LOAN DETAILS
Loan amounts will be available between $5,000 and $50,000 with interest rates ranging between 0 - 2%.
All loans will have a 12-month term with interest-only payments for the first six months and regular payments afterward. At the end of 12 months, the loan will be paid in a single balloon payment.
In order to qualify for the loan, your business must:
Employ less than 100 employees
Have annual revenue under $1 million
Reside in a low income census tract in Wayne County
For more information, contact one of the 15 Wayne County TCF Bank & Chemical Bank banking centers.
Loan application and a list of banking centers located in Wayne County can be found at
tcfbank.com/waynecounty
and
chemicalbank.com/waynecounty
.
Voting is beautiful, be beautiful ~ vote.©